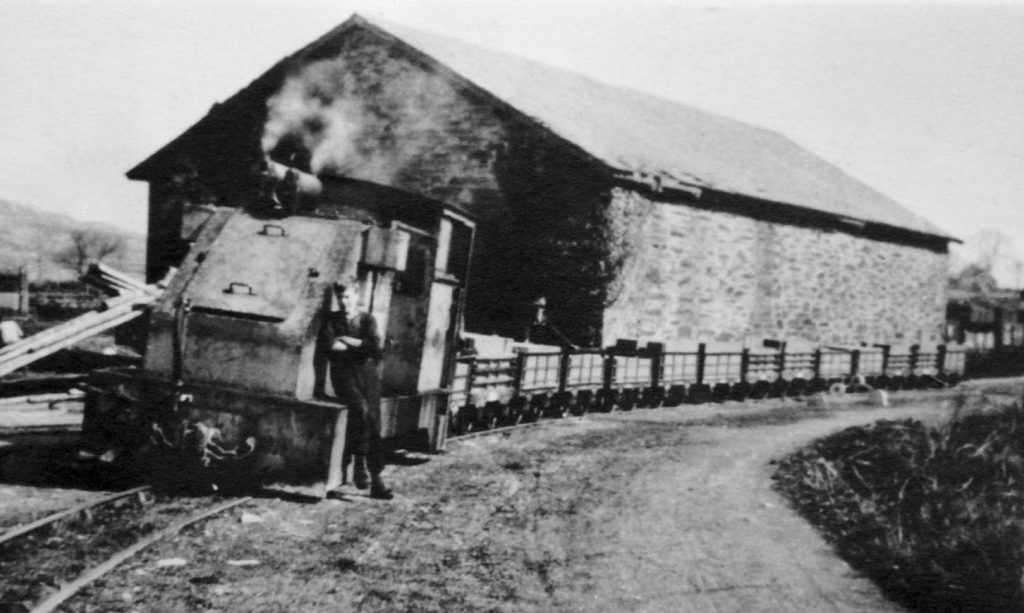 4415 is the oldest purpose-built diesel locomotive in the UK, dating back to the 1920s. It was manufactured by Kerr Stuart & Co in Stoke-on-Trent, conceived in an attempt to break into the then infant diesel market.
It first came to Wales for trials at Dinas on the Welsh Highland Railway in July 1928, before being transferred to work as a shunter between Minfford and Portmadoc. Despite its satisfactory performance, the Festiniog Railway Company was cash strapped at the time and unable to afford it, and so it returned to Kerr Stuart in August 1929.
Regauged to 3'0", it next spent six months in Northern Ireland at the Castlederg & Victoria Bridge Tramway in Co.Tyrone, although it saw limited use due to its lack of power. Then, after Kerr Stuart went into liquidation, it was acquired by Hunslet in Leeds, regauged to 2'0" and sold for use on a sugar plantation line in Mauritius in 1934.
It worked there regularly for almost thirty years until 1962, with a further nine years as a stand-by locomotive until the estate's rail system was abandoned in 1971.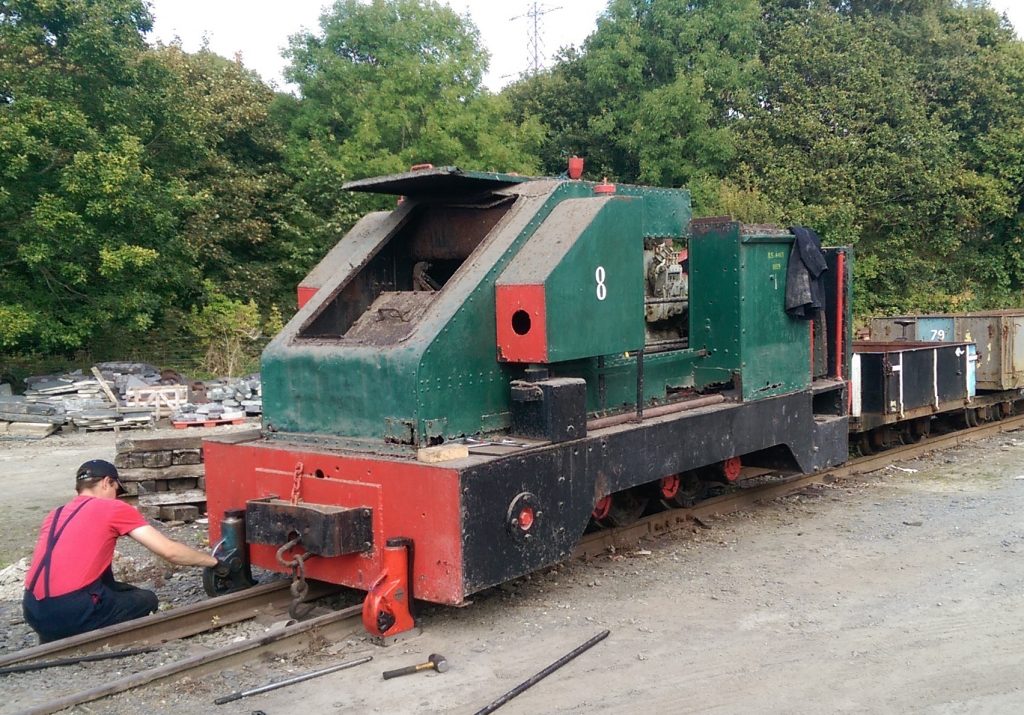 Fortunately, rather than being scrapped, the loco was placed on a plinth, where it stayed until 1997, before being repatriated and returning once more to Minffordd yard.
The operation to restore the locomotive is being led by a dedicated team of volunteers at Boston Lodge and is making steady progress, with a chassis now complete and gearbox in situ. It's not been without challenges however, not least in finding a suitable engine.
The one it arrived with would have required considerable work to restore it, while an alternative McLaren engine the team found in working order turned out not to fit the chassis. Fortunes changed when a third engine, an MDB4 – the same type as the 1928 original – was found in a Leeds museum and has been gifted to the project. It too needs a substantial amount of restoration work, but it hopefully won't be too long before this pioneering locomotive is once again back in working order.
More information about this unique locomotive can be found on its website: https://www.kerrstuart4415.org.uk/index.html
4415 also has its own Facebook page where you can follow its progress.
You can also help support the restoration by purchasing one of our special Gomm badges, books or t-shirts.