T-shirts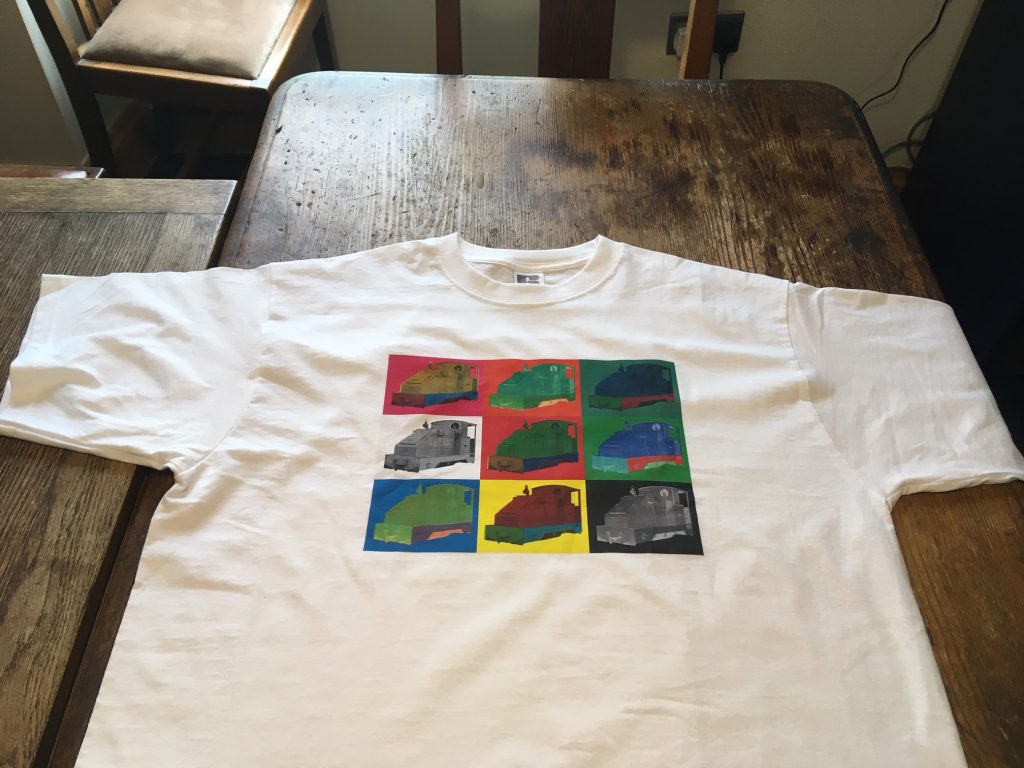 Original Diesel T Shirts! That's a T shirt of the original Diesel, rather than anything to do with trademarks. Limited edition pop- art style T shirts of Pioneer Diesel, Kerr Stuart 4415, £15.00 + £2.00 P+P. Available in the following sizes:
| | |
| --- | --- |
| Small – 32″ – 34″ | Sold out |
| Medium 38″ – 40″ | Sold out |
| Large – 41 – 43 | Sold out |
| XL – 44 – 46″ | |
| XXL – 47″-49″ | |
Sizes are for guidance only as they are an AVERAGE measurement of 'LAY FLAT' & ' TO FIT CHEST SIZE'
All profits to the restoration of the locomotive; see Facebook page www.facebook.com/KS4415/ or blog http://ks4415.blogspot.com/ for full progress details.
Medals
Designed by Michael Seymour these bronze medals were struck in 1982 to commemorate the 150th anniversary of the FR Company. £7.00 each.
Where Would Double Track Have Gone?
A CD-ROM showing an early draft of the deposited plans for the 1869 Act, covering approximately two thirds of the line. There are deviations from the present route and a never built tunnel. £5.00 each.
Prints
A4 reproductions, on 300gsm silk art paper, of the three line engravings in Robert Fairlie's book Battle of the Gauges Renewed. Ideal for framing, £2.00 per set of three.
Scale drawings
Lists of scale drawings for a wide variety of FR locos and Rolling Stock and the modern carriages for the WHR can be obtained by sending an A5 SAE to Adrian Gray, or an email to sales@frheritage.org.uk.