Porthmadog witnessed a unique race during the Ffestiniog Railway Society AGM weekend as rowers from the Madoc Yacht Club took on the FR's replica of Spooner's 'Boat' in an 8-furlong dash across the Cob.
With parts of the course suitably waterlogged, the official going was 'good to soft'. More significantly however, following a prolonged period of good weather and light winds, the day dawned wet and blustery, and the odds on a win for The Boat tumbled dramatically.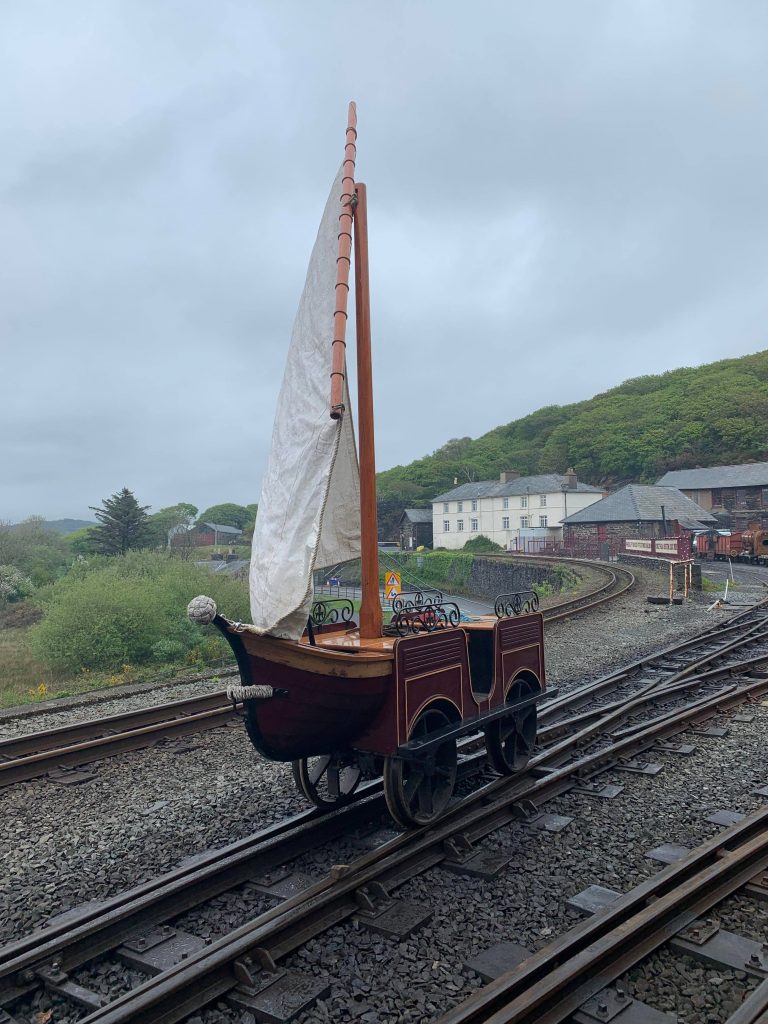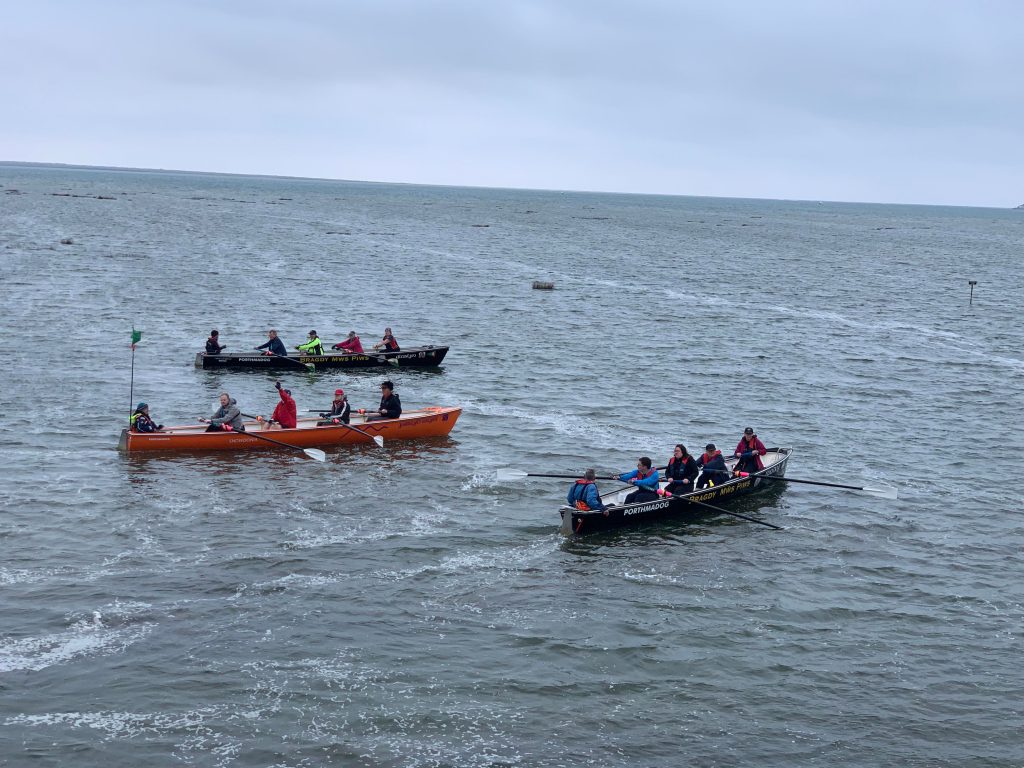 Racing in Celtic Longboats similar to those used by 19th Century Porthmadog harbour pilots, the three crews from the Yacht Club, including one made up of FR volunteers, fought valiantly, initially making good progress despite the choppy waters. For a few moments, with Spooner's Boat slowed on approach to the Trident by a red signal, it seemed an unlikely victory might be on the cards, but it was not to be as a final gust ensured sail power won the day. Footage of the race can be found on YouTube…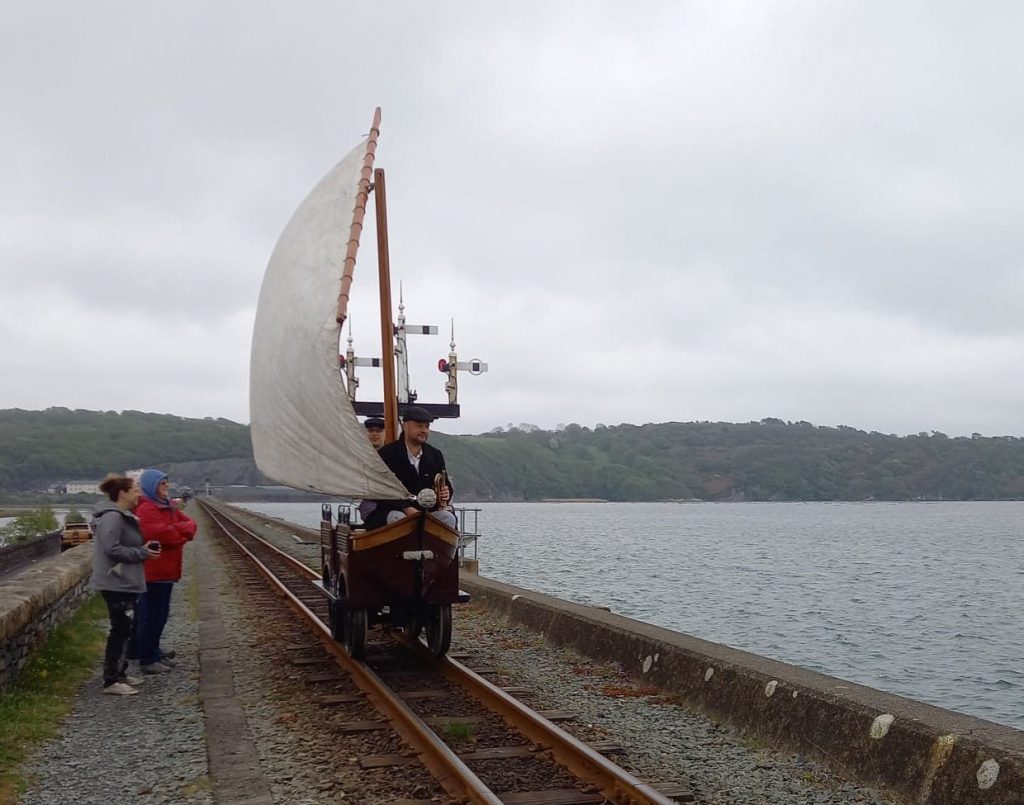 The Madoc rowers will no doubt be hoping any future rematch is played out in less breezy conditions!
Photos: Lyn Graham-Taylor and Dan May