The Boston Lodge redevelopment scheme received a boost just before Christmas with the National Lottery Heritage Fund (NLHF) announcing it had given first round approval for a series of works which will both help safeguard some of the most historical buildings on the site, and open it up to those keen to explore the Railway's heritage in greater depth.
The company's overarching plan for Boston Lodge envisages 34 separate stages, some of which have already been completed. The £4.2 million project with the NLHF is intended to cover around 14 phases over the next 5 years or so. It will include work to conserve all the buildings on site dating from 1870 or earlier, as well as construction of a new Small Locomotive Shed.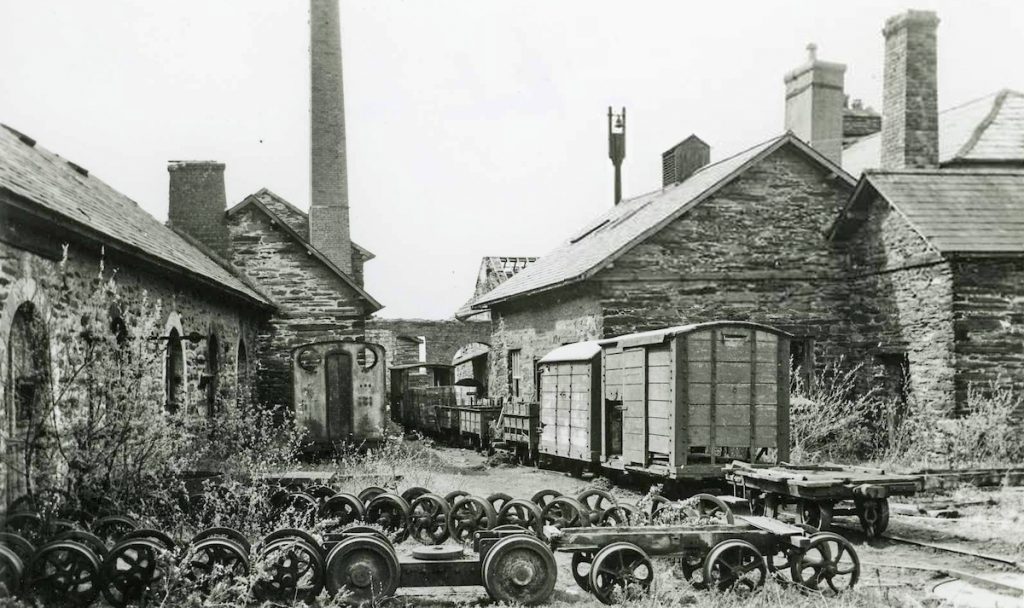 Boston Lodge Top Yard, 1958. Copyright FRCo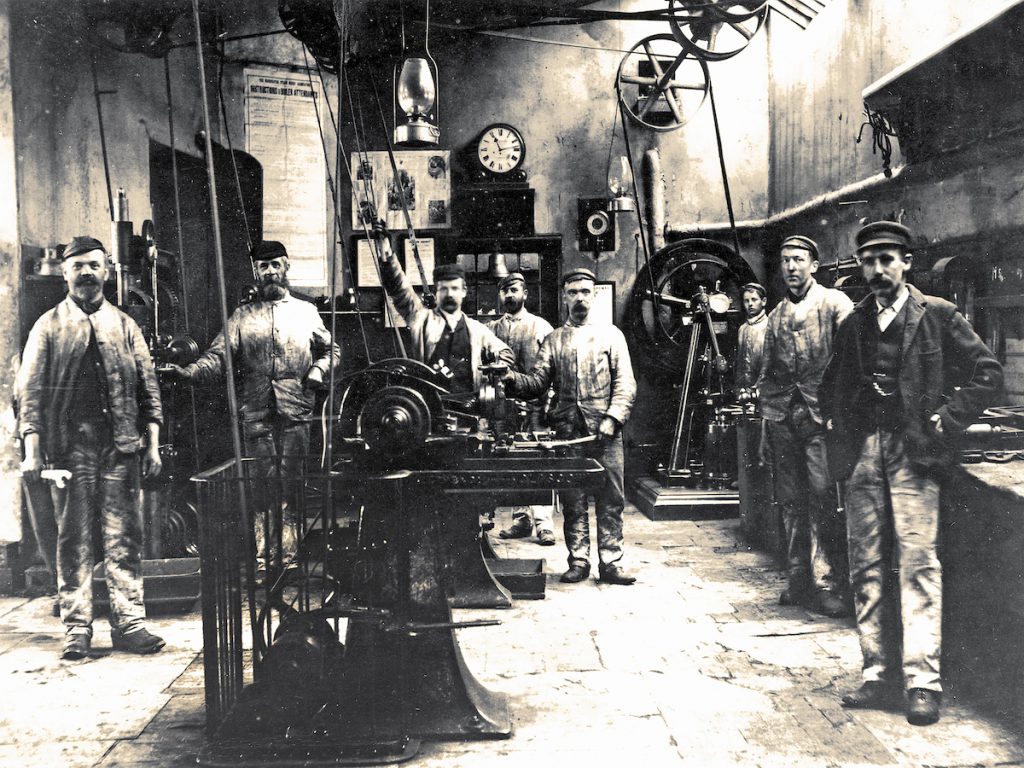 The Machine Shop in the Old Engine Shed during the 1890s. Copyright FRCo
The project's other key aim is to improve interpretation of the historical significance of the railway and bring its story to life, with opportunities to tour the site – including the Old Engine Shed (left) – promised as part of the scheme.
Update, June 2020
Following extensive work by the team, the 'round two' bid was submitted to the NLHF for their consideration in May 2021. The documentation filled three large lever arch files and included architectural, engineering and surveying information. We now have to wait until later in the year to find out if the bid has been successful.
You can read more about the project here.